I think I mentioned I'm applying to the university this summer. Two years have passed until I decide what to do. I was sure I want to go to the university but believe me I was the most disorientated and hesitant person in the whole world - I wanted to study biology, art history, nutritions chemistry, architecture, jewelry, dental mechanics, for a short time even music with piano, psychology, film, graphic design...I had just gone mad. However, in the end I decided to apply for architecture because there is enough science and enough art in it as well as art history, design studies and drawing. I am very excited about it and hope my enthusiasm will stay with me even in the hard times :D
So I went to an interview with a 3-D task and portfolio and they accepted me. Now there are still some details (like a month as a practitioner on a construction site) but I think I will be a student (I hope, I hope, that's better to say).
Here is one of the drawings I made for the portfolio - just decided to show you as the chosen St Basils Cathedral is an absolute eye-candy. I drew it in the future.. or may be after aliens abducted it because they liked it lot..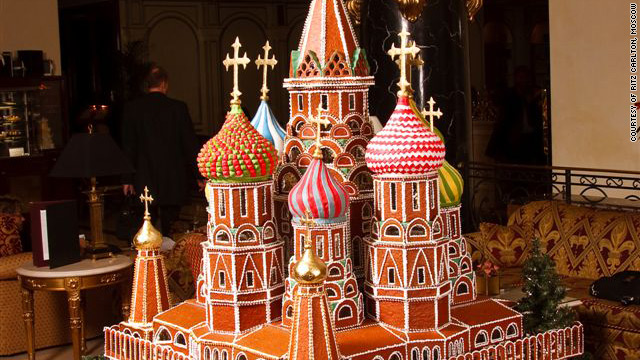 By Pastry Chef Troman Felizmenio (see the article here)
By Rebecca Rhodes. Isn't it just amazing!! See her more photos in her website here!